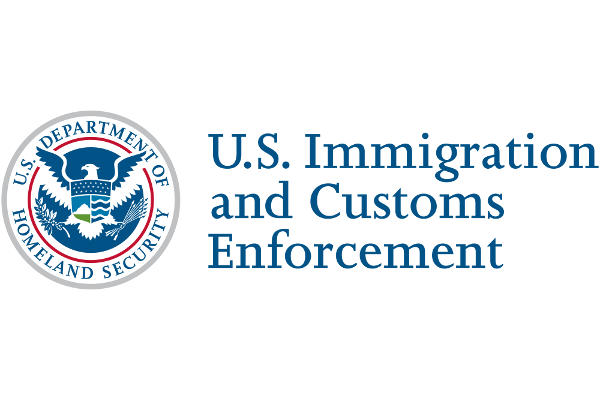 All H-1B employers, including all public independent school districts and private chartered school systems, are kindly reminded of the following important latest developments concerning the filing of H-1B petitions in your planned hiring of foreign national workers for the next school year or proposed employment to start on or after Oct. 1, 2009, under the 2010 Fiscal Year's H-1B annual numeric quota restrictions.  
This article includes two topics:
The first topic discussed here is about our recommended strategic approach for all cap-exempt employers that is especially applicable for all public independent school districts and/or privately chartered school systems (herein after collectively referred to as "Schools"); and, 
The second topic discussed hereunder is a strategic planning for those employers that are traditionally subject to the general H-1B annual cap restrictions.
1. Strategic Considerations for all Cap Exempt employers, with all public independent school districts and/or private chartered school systems (hereafter collectively referred to as "Schools") in particular:
Although we have been very successful in filing all the past H-1B petitions for the teachers and other professional workers for many "schools" under the H-1B annual cap exemption claims in the past few years, there is a growing trend that the USCIS, especially the California Service Center (CSC) which is now designated with the exclusive jurisdiction for all the "cap exempt filings" including extension or renewals nationwide, is becoming more and more stringent and discriminating, if not inconsistent in their adjudication of those cap exempt claim cases. 
Secondly, as we have now all the reasons to conclude that the appellate decision rendered by USCIS Administrative Appeal Office (AAO) on September 8, 2006 regarding the cap exempt status for public school systems in Texas, a/k/a the so called "Landmark Case" as claimed by certain agency for cap exemption claim, is not only erroneous but also very misleading because none of the 20 Education Service Centers (or Regions) in Texas is an "institution of higher education" (IHE) to begin with and, even if any one or ones might be so different or special from the rest of them, still, none of such a "Center" or "Region" or the "ACP" program provided by any such centers or regions under Texas Education Agency (TEA) is the actual employer or petitioner for those cap exempt filings made by the independent school districts within the administrative jurisdiction of that center or region to end the story. By the way, that particular ruling by the AAO is not a precedent case anyway, because it was an unpublished and non-binding decision in the first place!  Therefore, all "schools" can no longer rely on that unpublished and nonbinding, if not questionable, "landmark case" as marketed to them but will have to justify and qualify their own eligibility for the H-1B cap exempt status through establishing their own independent affiliation with IHEs. 
Thirdly, although we have so far won most of the final arguments with CSC and got most of the cap exempt H-1B approvals either directly upon initial filing or through rebuttal against CSC's Request for Evidence (RFE) or Intent to Deny (ITD) or through "motion to reconsider" or appeal after the CSC's initial erroneous denials, we still have a few cases currently pending at the AAO at this very moment in the face of a clear and growing trend that more and more RFEs and ITDs are being issued by CSC inconsistently challenging the cap-exempt status claimed by the Texas public school systems, including certain absolutely inconsistent and unnecessary RFEs and ITDs issued by some adjudication officers at the CSC on the continued employment of existing H-1B extension cases, resulting in prolonged delays, uncertainties and frustration on the part of both the petitioning "schools" and the anxious foreign national teacher beneficiaries, in addition to the extra costs in legal fees as a result. We are now working through American Immigration Lawyers' Association headquarters to officially raise those questionable issues with the USCIS headquarters but for the "Schools" involved in those cases the unfortunate delays in the decision at USCIS are inevitable.
To avoid such possible frustration in delays and to better manage your human resources for the crowded classrooms, it is our recommendation that all "Schools" treat all your planned H-1B filing cases as if they were all "cap subject" cases and file all your proposed H-1B petitions within the next week on or immediately after March 31, 2009, before the USCIS finally gets their housekeeping and adjudication criterion standardized and consistent among its adjudication officers regarding the cap exempt eligibility for "Schools" in Texas and elsewhere in the US.  This way, you are doing the best you can to strategically assure your "Schools" of a better chance in your much needed H-1B filings without having to argue or deal with CSC over the technical issues whether they are cap exempt or subject.  We will of course still claim in the application that they are cap exempt cases which gives the cases a double chance.  For those other new hires that can not be filed at this time, we would have to deal with the cap exempt issue later on when the time comes up.
2. Strategic Considerations for all Non-Cap-Exempt Regular Employers, including all those "Schools" that do not have an existing affiliation with IHEs: For all those other non-cap-exempt H-1B employers, the timing of filing this year is different from the old practice of the previous years and according to the USCIS latest announcement, the following are the unique specifics regarding the short window for all cap-subject H-1B filings under the annual quota for the Fiscal Year 2010 under which the earliest starting date of employment is Oct. 1, 2009:
The first day USCIS will start accepting H-1B filings will be: April 1, 2009, a Wednesday.  Therefore, the earliest time we can send out the actual filing via FedEx overnight delivery service is March 31, 2009, Tuesday.  Our office will be operating around the clock, if necessary, to process all new H-1B cap-subject filings to ensure all H-1B cases entrusted to us are filed timely to meet the deadline for a fair chance to be considered;
The major change in USCIS cut-off time this year is different from all its practices for the past: instead of counting all the petitions that arrive at the USCIS facilities to determine if the cap has been reached on a daily basis, USCIS is adopting a new policy this year.  Specifically, the USCIS announced that instead of counting all the filings on a daily basis, it is going to treat the "First Five Business Days" starting from April 1, 2009 and ending on April 7, 2009 as the initial consideration block.  If the cap is reached within the first five business days or by the end of the business hours closing on April 7, 2009, USCIS will start random drawing process, a/k/a: "lottery" approach, to determine who is in and who is out for this year's filing privilege.  If the cap is not reached within the first five business days, then all the petitions received will be accepted and the calculation on April 7, 2009 will determine how many numbers are still left for continued acceptance.  USCIS will then continue to accept and monitor the filings that arrive at its facilities from that point on at a daily basis to determine which day will be the final cut off date, until all the quota is finally exhausted.
This new policy change by the USCIS also included the immediate effect that has a direct impact on how your new H-1B petitions are to be filed and processed in the following officially confirmed THREE ways:
                                                               i.      All those filings received by USCIS within the first 5 business days will not be issued a receipt as they come in and at the end of the 5th business day on April 7, 2009, all those that are within the cap or drawn through lottery approach will all be issued a uniformed receipt dated April 8, 2009.  So, for those who might have an expiration date between April 1 and April 7, 2009, there could be an issue regarding the validity and the USCIS has indicated that they will be willing to consider the actual receiving date as the official filing date in such circumstances.  So, it is critical that all filings are well documented.
                                                             ii.      For all those filings that are accepted on the final cut off date after April 7, 2009 if the cap is not reached within the first 5 business days, a lottery drawing will be conducted for all the filings received on that final cut off date to determine who is in and who is out.  So, it is critical that you have all your proposed H-1B filings prepared, completed and filed on or about March 31, 2009 or as soon as possible shortly after March 31, 2009, if you can not get them ready before then, to increase the chances of your filing(s) to be accepted under the 65,000 annual quota. 
                                                            iii.    Of course, there are also other additional numeric quota categories for other special H-1B classifications such as for candidates with a US earned master degree or higher or unique H-1B visa numbers set aside for special countries such as Chile and/or Singapore under special bilateral treaty arrangement which is not the topic of this discussion here.  If you have any specific questions regarding those special H-1B visa types, please contact our office individually, by email, and we will respond to your email inquiries promptly and personally.
Finally, we take pride in our prompt and accurate communication with our clients and offering the best professional expertise and customer services that our proud clients deserve as the top priority, in addition to the competitive legal fee rate we offer. This courtesy reminder is such a professional service, free of charge to all our existing corporate clients.  Please do not hesitate to contact us f you have any questions regarding this article or any other questions about the US immigration laws in general, or you can simply click here to send an email directly to us at: This email address is being protected from spambots. You need JavaScript enabled to view it..  All emails from our corporate clients are responded personally and promptly, usually within 4 hours, if not sooner, (within 24 hours on weekends and holidays), as always!
Thank you.
Yu, South & Associates, Where YOU Matter the Most.