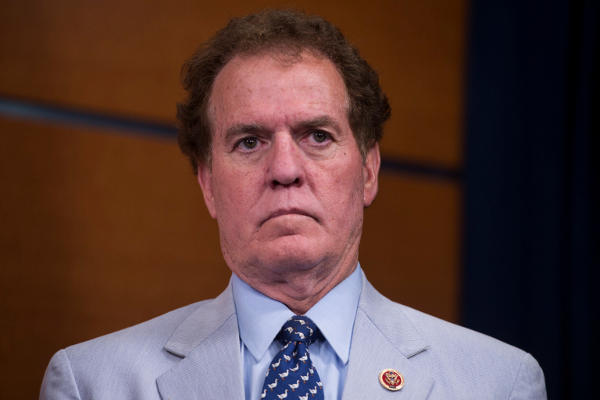 U.S. Rep. Phil Gingrey (R-Marietta) has introduced HR 878, named the Nuclear Family Priority Act. It is meant to limit so-called "chain migration," where extended families of legal immigrants are given priority for receiving visas.
Gingrey made the following comments, reported in an article titled "Gingrey introduces immigration legislation" by "Rome News-Tribune" a newspaper in Rome, GA, on Feb. 19, 2009:

"Chain migration is a ticking time bomb. Under current law, one legal immigrant could potentially yield visas for up to 273 other legal immigrants in a 15 year period. You can imagine what would happen if Congress granted amnesty to the 12 million illegal immigrants currently in our nation – each one of them could start the chain migration process. I don't understand why we are giving the second-cousin of a legal immigrant visa priority over someone with good job skills and an education. My bill would limit family migration to the nuclear family: spouses, dependent children and parents. This would reduce the 'chain' to a maximum of about 30 visas.

"As a father, I absolutely understand the importance of uniting nuclear families so spouses and young children can stay together. But chain migration isn't a nuclear family program – it's an intergenerational relocation program. America was founded on the idea that anyone can succeed through skill and hard work. Our immigration system shouldn't be sending the message that family lineage is more important than work ethic and education."

Yu, South & Associates will monitor all legislations that might have an impact on your immigration status or needs and we will bring updates such as this to you in real time as they happen.  You can also bookmark our homepage at this site so that you can easily return here in the future to read more about any updates or other new developments on laws that may affect you.  Thank you.

Yu, South & Associates, where YOU matter the most!