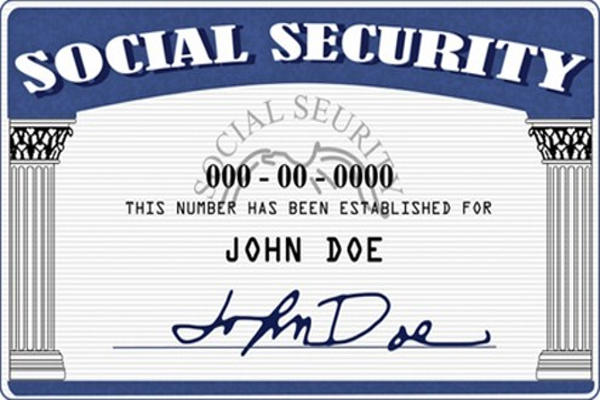 It was rare that the US immigration authorities would built a criminal case against an employer based on the "no match" letters but US government actually took legal actions recently against a US employer who ignored such "no match" letters issued a few years ago by the Social Security Administration office in California.
Criminal charges were filed against the business owner and his business manager of a San Diego based catering busieness named "The French Gourmet Inc." which is very well known for its wedding cakes. The two men, Malecot, 58, business owner, and Richard Kauffmann, 57, business manager, have both been indicted on conspiracy, harboring illegal aliens and false attestation.
US Social Security Administration (SSA) offices first started sending out quite a few notices to many US employers a few years ago notifying the employers that certain of their employee names and reported social security numbers did not match the official records maintained by the SSA. Those notices were commonly referred to as "no match" letters. Most employers did not really know exactly what to do when receiving those "no match" letters. This "no match" notice practice by SSA raised many heated discussions during the Bush administration and Yu, South & Associates actually conducted a few public seminars to educate US employers including many Texas independent school districts in dealing with "no match" letters and E-Verify requirements and compliance issues in 2007 and 2008.
Although such "no-match letters" are not so frequently seen lately, this latest development with the criminal charges against the owner and the business manager of a well-known local business in San Diego clearly shows the danger and exposure that a US employer might be facing if such "no match" letters are ignored.
Both men indicted pled "not guilty" to the charges and we will monitor the case closely to bring you the latest development as the trial unfolds. During the meantime, if you or your company ever received any such "no match" letters or wish to know more about the "no match" letter or "E-Verify" as well as I-9 related compliance issues, you can send in your questions directly to Yu, South & Associates at: This email address is being protected from spambots. You need JavaScript enabled to view it. and our experienced immigration lawyers will respond to your inquiries personally and promptly, usually within 24 hours, if not sooner.
Yu, South & Associates, Where YOU Matter the Most.