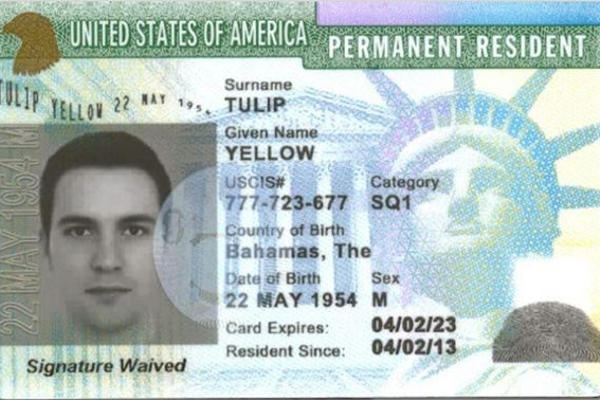 The US State Department (DOS) is scheduled to announce the 2nd result of this year's troubled visa lottery drawing (for Year 2012 winners) and about 22,000 people worldwide are keeping their fingers crossed that this time their "American Dreams" would not be smashed as it has been a few weeks ago!
This drawing is a procedure under a special immigration program known as "diversity visa lottery" started since 1995 sponsored by the late Sen. Edward M. Kennedy and the program provided a special mechanism for up to 50,000 people from the lesser represented countries to immigrate to the United States through a random drawing of a lottery system. Under the mechanism, people from those eligible countries simply need to enter their names along with some basic information, online at DOS website, to be selected by a computer program at random.
At random was actually the problem that caused this year's original drawing being voided as DOS found a computer glitch about two weeks after the drawing ended that did not select the winners in a random format. Hence, the result cancelled and all those exciting winner's "American Dreams" came to a sudden halt. Today, millions of people around the world, including those 22,000 whose cases against the State Department was recently dismissed by a federal judge, are all hoping they would hit the jackpot for the second time as the 2nd drawing is to be announced today.
Although this "diversity visa lottery" term is very little known to the general Americans, Congress is actually scheduled to meet today, too, trying to work out a bill doing away with the program all together. Terrorist concerns being one of the reasons, the continued high unemployment rate in the US for the past years is definitely the latest straw, if not the last, that forces the politicians to reconsider this diversity program.
If you have any questions about this article or the US "Diversity Visa Lottery" program or any other questions regarding the US immigration laws, you can send in your questions via email directly here to: This email address is being protected from spambots. You need JavaScript enabled to view it. and our experienced immigration lawyers will respond to your inquiries personally and promptly, usually within 24 hours, if not sooner.
Yu, South & Associates, Where YOU Matter the Most.